Canadian travel experts BuyMyTrip is a fast growing online travel company with a dedicated team with over 30 years experience in travel and an impressive portfolio of hotels and airlines.
If you hadn't noticed already, Tripudio know a thing or two about serving the telecommunications needs within the travel and hospitality sector, particularly in online travel having already worked with a number of online travel agents (OTA) including: easyJet Holidays, lowcostholidays.com, Kuoni Luxury Travel and 400 Holidays.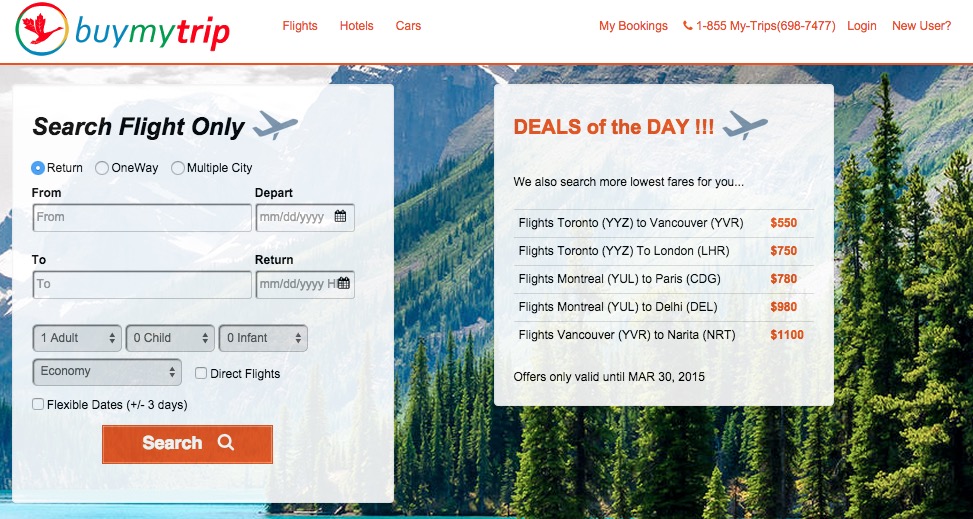 Following on from a successful deployment in December, Buy My Trip have chosen to extend Tripudio's hosted IP Telephony services into its B2C brand. Tripudio's cloud based IVR solution now overflows calls from their Canadian offices to a 3rd party call centre located in India when call volumes peak. This enables staff utilisation to be maximised whilst ensuring consumer satisfaction levels are high since customers can be answered quickly and professionally across both sites. Despite predominantly being an online business, customer calls are an important part of BuyMyTrip's revenues, whether customers are new or returning. It is key that calls are not held in a queue, ignored or dropped.
Tripudio are proud to demonstrate to BuyMyTrip that IP telephony does not threaten call quality – even spanning distances approximately 10,000 miles – call quality is excellent still and robust.