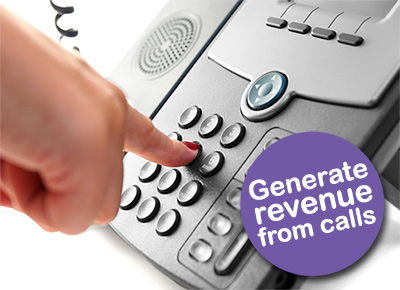 Want to maintain a national look and feel to your business, while earning revenue to support the cost of your call centre?  Premium Rate Numbers, or 'revenue generating' numbers may be the solution for your business.
Tripudio have been advising and providing businesses with premium rate numbers internationally in over twenty countries for over eight years.  Each client and project is different and in an international arena; a complex puzzle to resolve.  Contact a member of our team who can help you find the best Premium-Rate phone line solution for your business.

Buy Premium Rate Numbers Now
Benefits of Premium Rate Numbers from Tripudio
✓ Gives your business or company a professional look and feel
✓ You, the business owner pays nothing for the call
✓ Generate revenue to support the cost of your call centre, sales, technical support or customer service specialists
✓ Also ideal for charity, competition or tele-voting lines
✓ No need to change your original number
✓ Self-help web analytics and management portal
✓ Easy to set up
✓ Premium Rate solution customer built around your business
Free added features when you buy a Premium Rate Number from Tripudio
When you buy an 0843 or 0844 revenue generative number from Tripudio, you can also benefit from a huge range of other features all self-manageable from an online client portal, including: managing your call routing path (ideal for remote workers), view your call logs, add, change or delete IVR voice messages and more.