The UK Visas & Immigration and Immigration Enforcement as part of the British Home Office recently sought the help of Tripudio to acquire new international telephone numbers in over 150 countries. Delivering an international telephony solution of this scale can often be a complex and time consuming process, but Tripudio were able to deliver the services within the short timescale of just 4 weeks.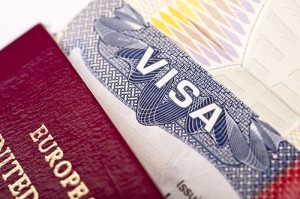 The project required the acquisition of both Local and International Freephone numbers in order to provide a range of administration services to UK visa applicants across 150+ countries in their global network (Africa, Americas, Asia-Pacific, Euro-Med, South Asia and Gulf, Iran & Pakistan).
The British Home office handles over 2.5 million visa applications every year, and with the help of Tripudio's multi-territory solution, they have now been able to provide the means to correctly service these regions and help improve the efficiency of the incoming application queries.
Tripudio has unique expertise in being able to deliver robust global solutions and take an honest and consultative approach on how to service your international operations.
Tripudio have been providing international inbound connectivity for over 8 years and as demonstrated;  can quickly provide local numbers in all major cities throughout the world.  Numbers can be configured with dedicated functionality and routing plans based on our clients' needs and requirements and Tripudio can provide additional features such as out of office assistance, call divert on busy, IVR messaging scripts and more.
By David Bell