easyJet, the UK's largest airline and a long term client were twice struck by technical issues last week, prompting Tripudio to take instantaneous action to notify customers via easyJet's sales and customer contact centre.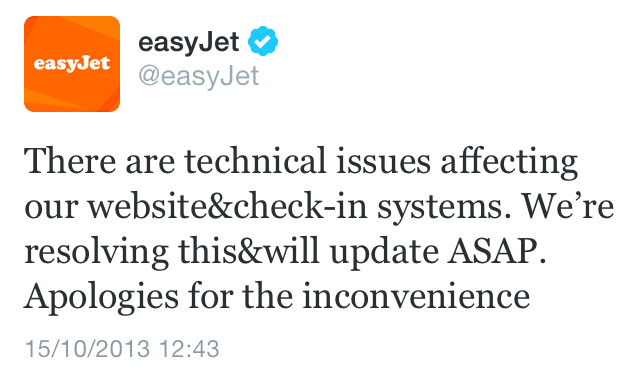 An unfortunate technical issue on easyJet's website on Tuesday 15th October prevented travellers from using easyJet's online check-in and booking system for several hours, causing delays at UK airports and an inundation of enquiries on the easyJet central customer services team.
What did Tripudio do for easyJet?
Tripudio were notified early on Tuesday morning and an emergency 'MoD' (message of the day) to inform customers of the temporary IT issues was instantaneously set up. The voice message read: "We are currently experiencing technical issues with our reservation system and might not be able to assist you with booking changes and new bookings. Our IT team are working hard to resolve the problem as soon as possible. Please continue checking our website for further updates. We are very sorry for any inconvenience caused." Once easyJet's online check-in and booking system was fully restored, the MoD was easily removed.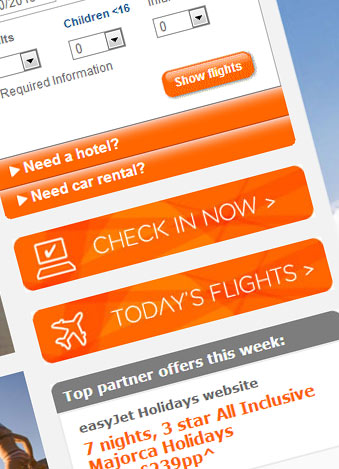 Later, in matters completely outside the control of easyJet, the airline was again flooded with customer calls on Wednesday 16th October after early morning fog and a major power cut resulted in long delays and some cancellations at Gatwick airport's South Terminal.
Both of these events only serve to reinforce the fact that when things go wrong; a key attribute in customer service is a robust disaster recovery plan used in conjunction with a responsive business partner. Underpinning this is also the fact that multi channel communication channels work best when set-up to complement each other – web, contact centre and social media all have a role in customer communication and none can really operate at the 100% exclusion of the other. Tripudio have assisted a number of clients with urgent changes in delivery due to technical issues such as this and are continually working to support their clients with business contingency plans in event of disaster.
By David Bell