Wizz Air, Central and Eastern Europe's largest low-fare, low-cost airline has announced the opening of new routes to popular flight destinations.  Wizz Air's "Go East" expansion has declared new routes to Russia Ukraine, Israel, the United Arab Emirates, Azerbaijan, Turkey and Egypt.
Once again, Tripudio has demonstrated a commitment to help their customers support their business. Wizz Air is a long standing Tripudio client and has rapidly grown into new markets that many other 'big named PTTs' would struggle to find on a map, never mind install sophisticated telecom services in countries such as Azerbaijan and Moldova, with new routes to Russia and Dubai just being brought into service.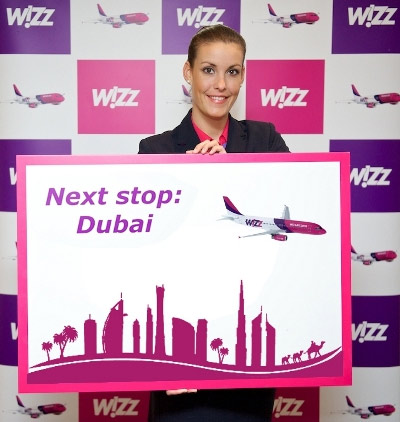 Wizzair use Tripudio's 'virtual number' service in these new markets (countries) to collect sales and general customer enquiries as this enables them to kick start operations without physically having to own premises or even hire local staff in that specific country. Tripudio's intelligent cloud-based platform then takes these local calls and delivers them to a contact centre in Europe to be answered by multi-lingual call operators at the lowest possible price.
Wizz Air's new route from Budapest to Moscow Vnukovo starts on 23rd September 2013 and flights to the Dubai World Central Airport initially from Budapest, Bucharest, Kiev and Sofia start from 28th October 2013. These new routes create the potential to encouraging trade, business and tourism between the countries in Central and Eastern Europe and countries in the Eastern world. Moreover, Wizz have continued their promise to deliver a friendly and reliable service at an affordable price.