Diebold, the world's largest manufacturer of ATM machines (cash dispensers) go live with Tripudio to deliver brand new, fully functioning Call Centre service Morocco supporting its European Service Desk.
Tripudio, know a thing a or two about call centres and delivery of services into challenging parts of the planet and this project was no exception. Diebold needed to replace their Verizon Call Centre platform (VCC) quickly in order to provide fulfilment to its many international banking customers.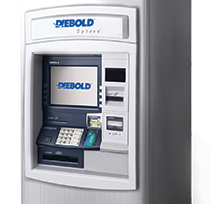 Even though it was only brought into service in 2014, the VCC solution hadn't lived up to operational expectations. Worse, Diebold's contractual relationship with its BPO provider had broken down and so they needed a new call centre platform (ACD) installed into a brand new site very quickly. As a long standing customer, Diebold approached Tripudio to see if we could help. Faced with very tight timescales the decision was taken to implement Aspect's excellent hosted service (Zipwire) in tandem with Tripudio's own Unified Communications IP-Telephony service.
Within a matter of days a test environment was built that enabled Diebold staff to familiarise themselves with the new Aspect tools, wall boards, design and built IVR call trees and system administration features. Whilst, the call centre agents and supervisors did this, Tripudio diligently worked to deliver the complete infrastructure into the new Morocco site, leading a multi faceted team of IT, Customer Service, Aspect Professional Services and local BPO agency staff.  In less than a month the whole project was completed and the go live date was accomplished despite many issues. Diebold are so happy with the solution it has now agreed to rollout mirrored solutions into Austria, Belgium, France, Spain, Switzerland and United Kingdom, completely replacing Verizon in all offices delivering call centre and back–office functions.