Tripudio will be returning to the London ICMI Call Centre & Customer Management Expo this year on Wednesday 2nd and Thursday 3rd October at the London Olympia exhibition centre.
The Call Centre and Customer Management Expo aims to unite the entire call centre & customer management industry under one roof for two solid days of networking opportunities and learning about the latest industry trends and best practices, with the potential to source new products and services.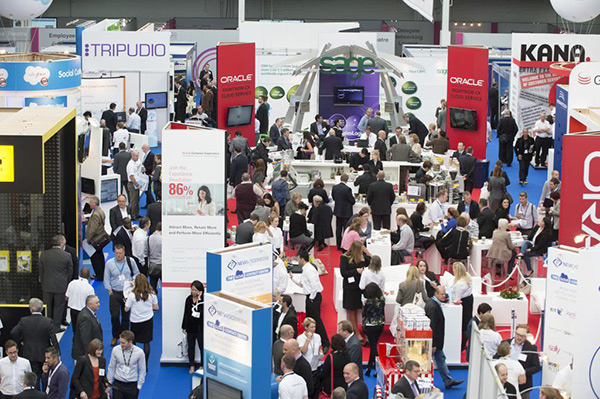 With 150 exhibitors present, CC2013 is definitely the place to be if you're researching, comparing, or in the market for new products and call centre solutions or customer services consultancy.
What have Tripudio got to offer?
With telephony and call centre solutions covering cloud based technology, international telephony, call centre management services, social media, customer services consulting and more, Tripudio offer a full multidisciplinary service. We strongly believe face-to-face networking is the best way to source new and innovative ideas and solutions for your business or organisation. We welcome visitors of the show to come over for a chat to discuss their business requirements.
Our highly experienced and friendly senior management team have a combined experience of over 100 years in global telephony, IT, call centre management, CRM and voice technology, covering industry sectors including travel, IT, retail, maintenance break-fix and many other verticals. We even have knowledgable advisors on hand to discuss areas of your business outside of call centre and customer management, including; online marketing, brand representation/development and more.
On the day…
The Tripudio team will be on stand D66 – located directly opposite the customer service arena at the back of the exhibition centre.
Check out our very own exhibitor page on the Call Centre Expo website prior to the event to find out more about some of the products and services on offer.
Win an iPad Mini
Tripudio are giving each visitor of the Call Centre and Customer Management Expo the chance to win an iPad Mini by entering their name, email address and company website address.
Early birds: Enter the competition now.
Entries close at 11.59pm on Thursday 3rd October 2013 and winners will be announced on Friday 4th October 2013.
We look forward to seeing you there!